The rage is Web Video!!! Do you have a video on your website? If not it's time to start thinking about it. Web surfers are voraciously eating up web video content and your website can stand above the competition with interesting, informative and fun web video for your visitors to watch.
Since the web is primarily a Visual Medium our great still photography adds much to any site. But...web video brings motion, voice, sound and music to the experience for Broadband Visitors.
No matter what you make, sell or do, a web video can add that extra touch and get your visitor fully immersed in your product.
And now with You Tube, you can host your videos on their servers and hence keep your server space free and get the fastest streaming possible. We also can of course create flash videos that stand alone, have embedded players, and are hosted on your site.
We can work from your still photos or video (if compatible), call or email us today for exciting information on how we can help your website COME ALIVE! Slideshows, product tours, action and adventure!
Full Production Services
Event Filming
Onsite Filming
Editing and Production
Flash Animations
Voice Overs
Multiple Audio Tracks
Copyright Free Original Music Available
We use the Canon XH-A1S HD Video Camera. We have wireless mike systems, shotgun booms and the latest in hardware compression and HD video editing technology. We provide up to two hours of video production on Blue Ray.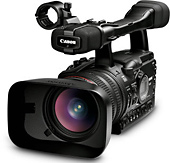 Some of our news videos have appeared Nationally on CNN, MSNBC, CBS, ABC and Fox.
---
Don't miss out on the exciting opportunity to enhance your web site visitor experience. We are a small production company so it is probably more affordable than you think. We can travel almost anywhere, and we can get the job done fast and effciently.
A few web videos we created for web businesses for your perusal.
The Mule Video is from a small website we recently developed. Short 'videol tour' videos are perfect for small recreation or tourism focused websites. Nothing cn bring your offering alive like a short informative web video that truly captures the character and experience of your activity of facility.
The Savage Reservoir Eco Kayak Tour
Promo Video For the
West Virginia Ballon Festival,


We also of course create dvd's from your videos and VHS. Send for a sample.
Let Your Website Come Alive
with web video, animations, slideshows, tours, and shopping by Vision Quest Studios! Don't tell your visitors your story and services...Show Them!